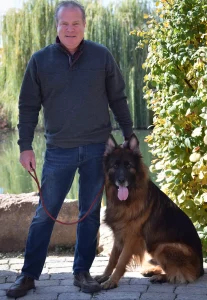 Dr. Michael McKown
DVM/Owner

Michael has been with Pets First Animal Clinic since March of 2000, first as an associate veterinarian while also working at the animal emergency clinic. He purchased the practice in July of 2006. His veterinary interests include surgery, internal medicine, and orthopedics. Dr. McKown hails from the badger state of Wisconsin where he did his undergrad as well as veterinary school (1994 grad). He is one of only a handful of veterinarians in the valley who perform a complicated knee surgery for dogs suffering from a torn anterior cruciate ligament (ACL). In his free time, Dr. Michael enjoys traveling, tennis, game nights, and sport-fishing.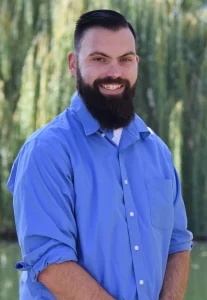 Dr. Charles Christophel
Dr. Charles Christophel joined Pets First Animal Clinic in 2017. He was born and raised in Florida and attended the University of Florida (Go Gators) for his undergraduate degree and Ross University for his Veterinary degree. While in veterinary school met his wife; Rebekah who is also a veterinarian; and moved to Boise in 2013. His interest in veterinary medicine includes surgery, orthopedics and internal medicine. In his free time he enjoys spending time with his two children (Brinley and James), hiking, cycling and watching Florida Gator Football.