We have a fully stocked
pharmacy with a complete inventory of: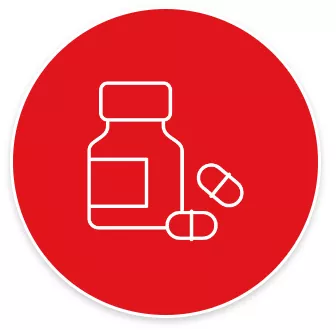 Drug Pharmaceuticals to help your pet
Vitamins and supplements
Shampoos
Flea and tick control products
Heartworm prevention products
We also have an Online Pharmacy (see tab on Home page) which offers an extensive array of medications much larger than our in-person pharmacy. They can carry large amounts of medications at a reduced price online. Feel free to enjoy the convenience of ordering meds directly through us at VERY competitive prices compared to other online pharmacies, especially with our discount coupons and specials.